SOLD My DS now on eBay and probably on Carsales soon.
PLEASE NOTE
I am 99% sure this car is still for sale as I have had no response to my messages to the supposed buyer. I think just trying to find out what the reserve was. I have asked the arrogant a*sewipe to withdraw his bid so I can get on with selling it. If not I will have to wait a couple of weeks for eBay to cancel the sale and readvertise it. Not a good look for a car to be sold and then a few weeks later advertised again. I don't know if he is a member of Aussiefrogs but I hope not.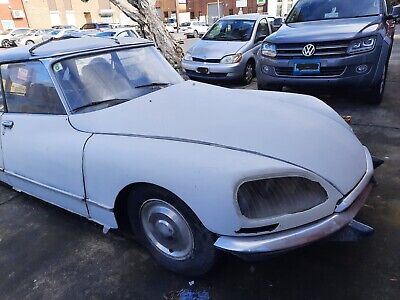 1975 Citroen DS 23 IE 3spd Auto. Currently not running, will turn over and will run with petrol sprayed down the air intake but have been told no electronic pulse to injectors. Car has rust in the bottom of the doors and around the roof gutter.
Last edited: