Hi Folks Alliance Francaise de Newcastle have invited the RCCA to display cars at their event in Newcastle on Saturday 22nd February 2020.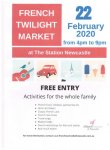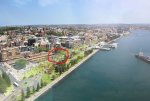 As you can see this event is being held in the twilight Hours of the 22nd of February.
After discussions with Alliance Francaise de Newcastle, the event planners would like to have a few cars as a display to add more dimension to the event.
Event run times are 4pm to 9pm. Vehicles being displayed will need to be parked by 4pm.
Access to the area is via Wharf rd at the top end of the harbour area adjacent to the station and also from the signal box cafe walkway / drive a further 100 metres west. Please note the area is a shared pedestrian zone.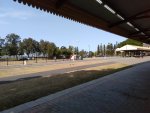 Station Entry
Last edited: