Active member
VIP Paid Subscriber
Fellow Frogger
Joined

Jun 15, 2002
Messages

612
Location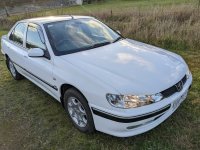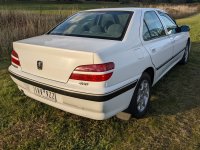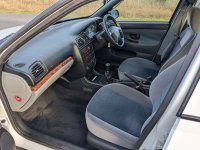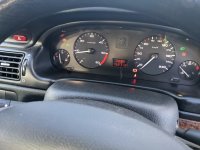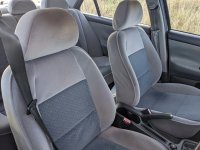 SOLD!
I bought this 406 for a project, but my plans have changed. It is a lovely example. If I had the garage space for a weekend driver then I would probably keep it for that (eligible for club rego in 3 years!).
153,000km on odometer, extremely good original condition. I am the third owner. Apparently the car did most of its mileage in the early years of ownership and then sat in a garage for a good while before I bought it in December last year. I've driven it approximately 250km since then.
Year 1999 early D9 model (aka D8.5) means D9 updated looks, but the engine control is D8 style and there's no "Com2000" unit to cause headaches when it fails. Pretty much the best series of 406. This car is almost all original apart from a 607 wiper stalk (allows trip computer control) and a later 406 stereo with CD stacker.
Fluids and filters were last done at approx 152,000km. In past six months I have fitted new: alternator regulator module, brake rotors, brake pads, brake flexible lines, handbrake shoes, rear lower engine mount, steering tie rod assemblies (inner and outer) including boots, and front control arm bushes. I was assuming I'd keep this car for another decade at least, so I didn't mess about. Clutch was replaced at 110,000km. The only pending service item I know of is the timing belt - it was last done at 120,000km around 2013, so it's due on time but not kilometers.
15 inch Peugeot alloy wheels with good tyres. The tyres came with the wheels and are 205/60/15 not the stock 195/65/15, which means they scrub a tiny bit on the inside when the steering is full lock. Easy to go back to stock size on the next tyre change.
Very few blemishes for a 23 year old car - there is an extremely light dent on the bonnet and one on the drivers door, both only visible in the right light at the right angle. The instrument cluster clear plastic face has a crack (see photo).
Selling with RWC and Victorian rego until November. Located in Central Victoria, approximately 90 minutes from Melbourne and 30 minutes from Bendigo.
More & higher res photos available at
Price $4,800 ono. Feel free to message on here or call (removed).
Last edited: